November book release events planned

An article by davefiedler

Comments Off

on November book release events planned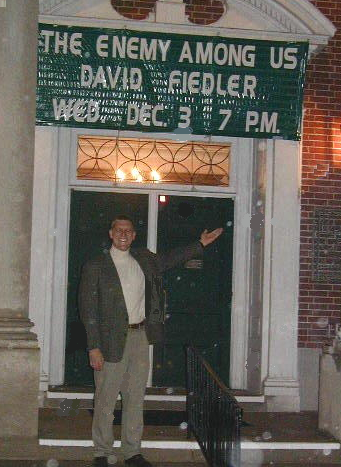 Just wanted to let you know that I'm putting the final touches on two book release events planned for November.  Tenatively scheduled for about 6 p.m. on Sunday, November 6th will be an evening reception-type event.  Location is a secret until final details are ironed out but it should be pretty cool. 
The second event will be the following Sunday, November 13th, approximately 4 p.m. at Sunset Hills Community Center. 
At both events, I'll talk first about the POWs in Missouri and how I got involved in these projects, then read from a couple sections of the new book. Final piece of the program will be to engage in generally witty conversation with all in attendance.  Hope to see you at one or the other.
Upcoming Events
January 2018

| S | M | T | W | T | F | S |
| --- | --- | --- | --- | --- | --- | --- |
| 31 | 1 | 2 | 3 | 4 | 5 | 6 |
| 7 | 8 | 9 | 10 | 11 | 12 | 13 |
| 14 | 15 | 16 | 17 | 18 | 19 | 20 |
| 21 | 22 | 23 | 24 | 25 | 26 | 27 |
| 28 | 29 | 30 | 31 | 1 | 2 | 3 |