Jan 31 event at Missouri History Museum, St. Louis

An article by davefiedler

Comments Off

on Jan 31 event at Missouri History Museum, St. Louis
Just a note that if you've been wanting to see one of the lectures that I give on the topic of the POWs in Missouri, the next program is scheduled for Tuesday, Jan 31 at the Missouri History Museum in Forest Park. It's a homecoming of sorts for me, as the Missouri Historical Society is the original publisher of The Enemy Among Us, and the very first program I gave on the POWs was when the first book came out in October 2003.  I was scared to death.
Here is a description of the program:
A fascinating chronicle of the 15,000 German and Italian prisoners of war held in two dozen camps in Missouri between 1942 and 1946. Author David Fiedler discusses his book The Enemy Among Us: POWs in Missouri During World War II, which is richly laced with first-hand accounts from people who lived this amazing and little-known chapter of history. Books will be available for purchase.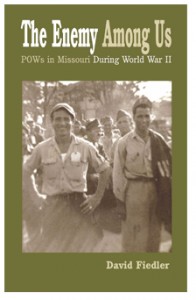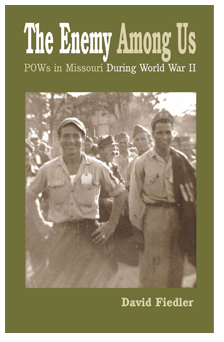 A Link to the flyer promoting the event is here.
Upcoming Events
January 2018

| S | M | T | W | T | F | S |
| --- | --- | --- | --- | --- | --- | --- |
| 31 | 1 | 2 | 3 | 4 | 5 | 6 |
| 7 | 8 | 9 | 10 | 11 | 12 | 13 |
| 14 | 15 | 16 | 17 | 18 | 19 | 20 |
| 21 | 22 | 23 | 24 | 25 | 26 | 27 |
| 28 | 29 | 30 | 31 | 1 | 2 | 3 |