Sunset Hills Program, 7 p.m. Sept 24th

An article by davefiedler

Comments Off

on Sunset Hills Program, 7 p.m. Sept 24th
Sunset Hills Historical Society Hosts David Fiedler, Author of The Enemy Among Us: POWs in Missouri During WWII
Sunset Hills, MO — September 12, 2012
The Sunset Hills Historical Society will host its monthly program on Monday, September 24, 2012 at 7 p.m. at the Sunset Hills Community Center with a program by David Fiedler, award-winning author of The Enemy Among Us: POW's in Missouri in WWII.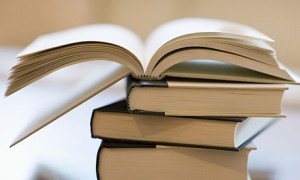 The monthly meeting is free and open to the public. This particular presentation will focus on the topic of German and Italian prisoners of war who were held in thirty camps around the state of Missouri. Many prisoners, including some in South County, worked on local farms, putting them face-to-face with local residents.
"You'd think being a POW would be a miserable experience. However, these camps were actually rather pleasant places, and in fact the government was criticized for treating the prisoners too well," said author David Fiedler. "It is interesting to find out how residents reacted when they found out the enemy was literally coming to their backyards."
Fiedler's program features approximately 40 maps, photos and illustrations showing the location of the camps, images of local residents, prisoners and the guards who worked at the camps.
Upcoming Events
January 2018

| S | M | T | W | T | F | S |
| --- | --- | --- | --- | --- | --- | --- |
| 31 | 1 | 2 | 3 | 4 | 5 | 6 |
| 7 | 8 | 9 | 10 | 11 | 12 | 13 |
| 14 | 15 | 16 | 17 | 18 | 19 | 20 |
| 21 | 22 | 23 | 24 | 25 | 26 | 27 |
| 28 | 29 | 30 | 31 | 1 | 2 | 3 |