Browsing articles in "Dave Fiedler"
Here's an episode of OzarksWatch Video magazine featuring yours truly taped recently at Missouri State University focusing on the story of the WWII POWs in Missouri. http://video.optv.org/video/2316977733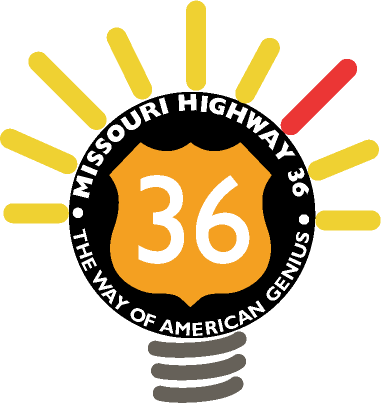 Here is a link to a recent radio interview I did with KMZU-FM radio in Carrolton, Mo., about the Highway 36 bike route project.  http://www.kmzu.com/bike-route-designed-to-highlight-communities/ Thanks to Kristie Cross who is a terrific interviewer and has been a great supporter in this project.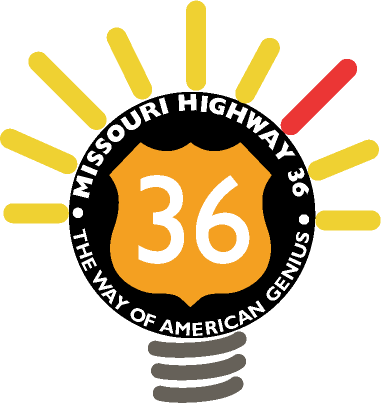 One of the things I'm working on is a bike route that goes all the way across northern Missouri, all the way from Hannibal to St. Joseph. It's about 260 miles and generally follows along Missouri Highway 36. You can read a press release here about this project.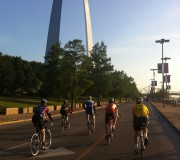 Another thing that keeps me busy is writing about bikes. You can check out a site I maintain for about.com by following this link. Topics I've covered recently include the release of evidence documenting Lance Armstrong's systematic cheating through the use of performance-enhancing drugs; how solar charger/battery packs can end the problem of dead batteries on long bike rides and how the former Boston Red Sox manager Bobby Valentine  crashed his bike in NYC's Central [...]
Sunset Hills Historical Society Hosts David Fiedler, Author of The Enemy Among Us: POWs in Missouri During WWII Sunset Hills, MO — September 12, 2012 The Sunset Hills Historical Society will host its monthly program on Monday, September 24, 2012 at 7 p.m. at the Sunset Hills Community Center with a program by David Fiedler, award-winning author of The Enemy Among Us: POW's in Missouri in WWII. The monthly meeting is free and open to [...]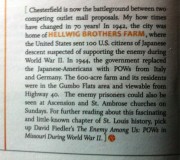 I was happily surprised to see a nice plug for The Enemy Among Us from Charles Brennan in the most recent edition of Town & Style magazine. Charlie, who has been a mid-morning talk show host on KMOX-AM 1120 in St. Louis for over 20 years, has always been interested and incredibly supportive of my work.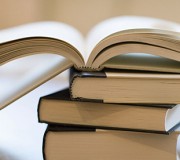 Update – the program tonight at St. Louis County Library — Tesson Ferry Branch will start at 7 p.m.   An earlier calendar entry had the time incorrect.  Hope to see you there.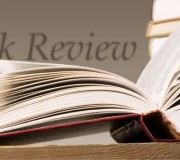 Many thanks to MoChickadee for a nice review of The Enemy Among Us. I always appreciate comments and feedback on my work. If you've read either The Enemy Among Us or My Enemy, My Love to put up a review of the book(s) on places like Amazon.com or Goodreads.com are always appreciated. Read the review by MoChickadee posted on her blog.

I am super excited to announce a just-booked program on Saturday October 6th at 3 p.m. on the campus of Southern Illinois University at Edwardsville. The event is sponsored by the (ICASI), which is based in Edwardsville. Though it's a young organization (2 and 1/2 years old) they've already presented fantastic programs on the Italian language, brought Winter Opera to the Villa Marie Winery, presented a classic Italian Carnevale,  and produced a book of recipes [...]
If you would like to listen to the interview that was aired last month on St. Louis Public Radio, just follow the link here and you'll get the MP3 file. Host Don Marsh did a terrific job, and we got a lot of calls on the hour-long St. Louis on the Air.  Many thanks to Don and producer Libby Franklin for having me on and for their excellent work. Dave Fiedler interview on KWMU St. [...]
Upcoming Events
May 2013

| S | M | T | W | T | F | S |
| --- | --- | --- | --- | --- | --- | --- |
| | | | 1 | 2 | 3 | 4 |
| 5 | 6 | 7 | 8 | 9 | 10 | 11 |
| 12 | 13 | 14 | 15 | 16 | 17 | 18 |
| 19 | 20 | 21 | 22 | 23 | 24 | 25 |
| 26 | 27 | 28 | 29 | 30 | 31 | 1 |