Browsing articles in "Dave Fiedler"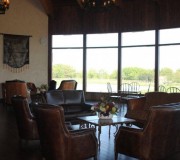 Very excited to announce the scheduling of a program on Sunday, March 4th, in Ste. Genevieve County, Mo.  Not only is Weingarten, Mo. and Ste. Genevieve County one of the most important places for POW history in Missouri  — over 5,000 Italian POWs were held in the camp there — but the event will be at a very cool new place place called Weingarten Vineyard.  Specific time still TBD – thinking probably 3 p.m., but […]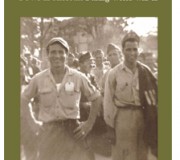 Just a note that if you've been wanting to see one of the lectures that I give on the topic of the POWs in Missouri, the next program is scheduled for Tuesday, Jan 31 at the Missouri History Museum in Forest Park. It's a homecoming of sorts for me, as the Missouri Historical Society is the original publisher of The Enemy Among Us, and the very first program I gave on the POWs was when […]
If you're looking for something to do this evening, or have a need to get some holiday gifts for your book loving friends, you're in luck.  From 5:00 to 7:30 p.m. at the Middendorf-Kredell Branch of the St. Charles City-County Library, over two dozen authors will be there with books for sale.  Along with yours truly, the list includes: Alvin Zamudio: The American Sandbox Dictionary of Children's Mispronounced English Amanda E. Doyle: Finally! A Locally […]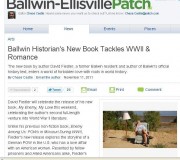 Thanks to patch.com news (the site that partners with AOL to provide locally-targeted news items) for a lovely article on the new book.  It talks a bit about the original POW history, and how the new book came about. You can check out the whole piece here.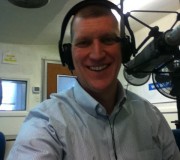 I had the pleasure of being a guest on the morning show on KFUO-AM radio in St. Louis with Paul Clayton yesterday morning.  We had about 15 minutes together in a wide-ranging interview that talked about everything from the new book to the Walther Mausoleum.  You can listen to the broadcast by following this link…. Audio file HERE for KFUO interview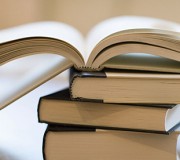 I'm proud to announce the main release event coming up, where the new book receives its official unveiling to family, friends and fans.  Scheduled for Sunday, November 13th at 4 p.m.,  it'll be held at the Sunset Hills Community Center, 3715 South Lindbergh Boulevard, in Sunset Hills, Mo.  Doors open at 4 p.m., and we'll have a reading of selected passages and then sign a few copies.  Both the new novel, My Enemy, My Love and the one that […]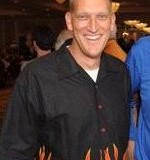 So I sold a book yesterday at the terrific event at the Book House on Manchester. It went to a postal carrier who stopped by to deliver the mail while the event was going on. She said she bought it not because of the book itself, but rather, because I am "good looking." I did not consider this as an aspect of my marketing strategy, but if that's what it takes, I'm guess I'm okay with it. In […]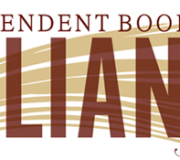 The Independent Bookstore Alliance is sponsoring a "book cruise" this coming Saturday, Oct. 22, where book lovers can take a coach to three of St. Louis' best-loved independent bookstores, with a stop at Hacienda mexican restaurant in between for lunch. I'll be taking part by participating in a signing at the first stop, The Book House, at 9719 Manchester Road in Rock Hill.  Come by at 10:30 or so and see me and a number […]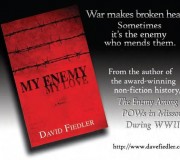 Great work by Marie Jakle on the design.  Gonna drop about 500 of these dudes in the mail real soon.
Just wanted to let you know that I'm putting the final touches on two book release events planned for November.  Tenatively scheduled for about 6 p.m. on Sunday, November 6th will be an evening reception-type event.  Location is a secret until final details are ironed out but it should be pretty cool.  The second event will be the following Sunday, November 13th, approximately 4 p.m. at Sunset Hills Community Center.  At both events, I'll talk […]
Upcoming Events
February 2018

| S | M | T | W | T | F | S |
| --- | --- | --- | --- | --- | --- | --- |
| 28 | 29 | 30 | 31 | 1 | 2 | 3 |
| 4 | 5 | 6 | 7 | 8 | 9 | 10 |
| 11 | 12 | 13 | 14 | 15 | 16 | 17 |
| 18 | 19 | 20 | 21 | 22 | 23 | 24 |
| 25 | 26 | 27 | 28 | 1 | 2 | 3 |