Browsing articles in "Dave Fiedler"
Great kick-off event for the new book Wednesday night in Springfield. Great to see old friend Missy Shelton Belote and grateful for the terrific piece she did on Ozarks Public Radio promoting the novel and the visit. You can click the "listen now" link above story title to hear this piece which you can find at this link.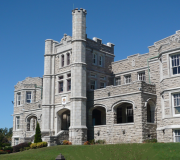 Pretty psyched to be headed to Springfield Wednesday for some fun book stuff, including a lecture and book signing Wednesday evening. It will be held at the Pythian Castle, a cool, historic old building with very definite ties to the POW story. Doors open at 6:45 p.m.  Program at 7:15 p.m.  If you're anywhere in SW Missouri, I hope to see you there!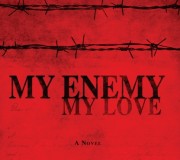 Great news – the novel My Enemy, My Love is available for purchase through Amazon for just $4.49.  Works on Kindle, iPad, etc.  And, if you want, I'll provide an author autograph (done in sharpie) right there on your Kindle device or iPad at no extra charge!  Currently looking at the best way to get it into other formats as well.
First shipment of books arrived.  This is what 1,000 lbs of books looks like.  The electronic version is a lot lighter.
Upcoming Events
February 2018

| S | M | T | W | T | F | S |
| --- | --- | --- | --- | --- | --- | --- |
| 28 | 29 | 30 | 31 | 1 | 2 | 3 |
| 4 | 5 | 6 | 7 | 8 | 9 | 10 |
| 11 | 12 | 13 | 14 | 15 | 16 | 17 |
| 18 | 19 | 20 | 21 | 22 | 23 | 24 |
| 25 | 26 | 27 | 28 | 1 | 2 | 3 |